I mentioned in my New Year's Day post that I would be having some major life changes this year. 2018 is certainly shaping up as a year of changes. For the sake of suspense, let me start with the smaller changes first and then go into the larger changes.
1. The Website
Christopaganism.com is still here! The blog postings weren't cranking out the way I hoped, but that's all about to change. I will have a continual blog posting schedule starting in April. I'm not promising a post each day, but maybe eventually it will get to that point. I will be writing on the playlist topics that I've done on my YouTube channel, such as the Saintly Sunday series or the Wellness Wednesday series. The video playlists will remain up, but the series in video format, will be temporarily discontinued until further notice.
I enjoy both the Tarot Talk Tuesdays and the Christo-Pagan series on YouTube, so I will keep those on there. The Tarot Talk videos are starting back up on January 9th (some of the videos weren't finished being edited so I apologize for the break) and the Christo-Pagan series will start back up in April.
The Stitch and Witch Vlogs will continue to pop up at random without notice…don't you just love surprises?
2. Patreon
I mentioned in the last blog post about the Patreon button taking a place on the sidebar. If you are so inclined to become a Patron, it would help keep the bills paid for the web hosting fees. There are several tiers, each with their own progressive rewards.
3. Store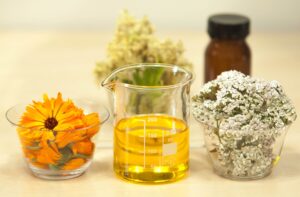 If you would like to support this site, but can only give once, shop around in the store. I have tarot readings available and will be adding more options soon so you can pick the right one for you.
As one of the milestones on Patreon, I have made it a goal to start making and marketing my own line of oils and incenses. There are other products to come too, but let's start small shall we. I will only be using the freshest organic ingredients whenever possible for these products.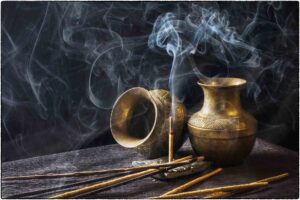 Since I have a closet full of older ingredients, that need to make way for the fresher supply, this means SAMPLES GALOR. I will make the samples of oils andincenses, post them for a LARGE discount (we're talking a couple dollars for the bottles + shipping) in turn for your thoughts and suggestions on how to make them better.
4. eBay Business

Many of you know that I have a business buying and selling antiques and collectibles. Basically anything that's not nailed…and some things that are. Soon I will have 1000 items listed in my eBay store and will be taking on clients seeking my estate liquidation services. I will also be blogging on that website as well, sharing some decorating tips, up cycling projects, and history in general. More to come when the website is up and running since I'm still working out the bugs.
5. Courses
I am a perpetual student. Learning for me is as important as my morning coffee (or whenever I drink it…which is always). Through years of studying my practice,I have gathered a great deal of information that I would like to pass on to others. So I am creating courses that will be for sale in the store. I may also take on clients for consulting work in the future too. These courses are just now in the research phase, but I'm confident at least two will be available by the end of this year.
6. How Will I Do It All?
How can all this get done by one person that already works a full time job in the U.S. Air Force? Good question! That's one that I have been struggling with when it comes to achieving these goals. The answer came this past year after some very trying months at work. I have decided that I need to follow my dreams of being a full time practitioner, spiritual advisor, and Estate Liquidation Specialist. So after 12 years of being Active Duty, I have decided to go into the Air Force Reserves as a traditional Reservist. This will mean that at age 39, I will NOT be collecting my retirement check as planned and I will NOT have a guaranteed paycheck for my bills to be paid.
This does mean however that I will have all year (minus one weekend a month and two weeks a year) to do what feeds my soul. These aren't going to be stress-free times by any means, that's for sure, but it will all be worth it.
So those are my 2018 plans in a nutshell. Tell me what you think. Why are your plans for 2018?